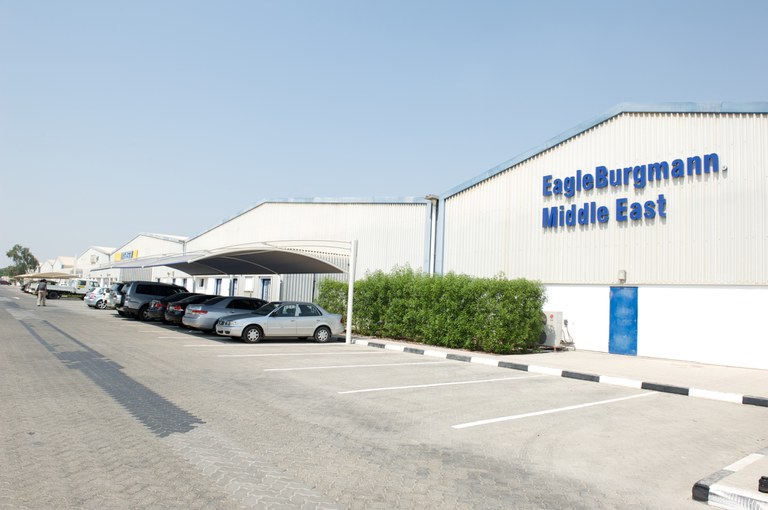 Company profile
EagleBurgmann Middle East FZE was founded in 1996 with the aim to provide best in class service and spare parts to its customers in the United Arab Emirates, Bahrain, Kuwait, Oman and Qatar.
Over the past 20 years, a motivated team of professionals has been gaining customer's trust through high quality products, flexible warehousing facilities and outstanding service. EagleBurgmann delivers safe and reliable performance in many applications: Oil and Gas, Petrochemicals, Refineries, Power and Water.
EagleBurgmann offers a wide range of sealing solutions: mechanical seals and supply systems, magnetic couplings, expansion joints, diaphragm couplings, and a diversity of services ranging from after sales up to service agreements. With its Service Centers located across the GCC, United Arab Emirates (Dubai, Abu Dhabi, Musaffah, Ruwais), Bahrain (Manama), Kuwait, Oman (Muscat, Sohar), Qatar (Doha, Ras Laffan), EagleBurgmann is committed to customer proximity.

A preferred partner, EagleBurgmann is always up and ready to provide the best designs and recommendations, serving its local customers with the best of its technical abilities.
For information on Saudi Arabia please visit EagleBurgmann Saudi Arabia